Testing Testing 1, 2
This is my first test making a GIF simple animation out of the students' drawings.
This GIF WINS the prize for "Most Annoying Gif in the WORLD!" True to the Pigeon character in the Mo Willems book.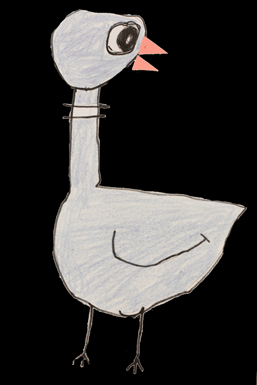 We used the Mo Willems Pigeon series for inspiration. . . much more annoying animations to come. Hopefully the new method we used today will be less annoying because they drew a few more pictures!